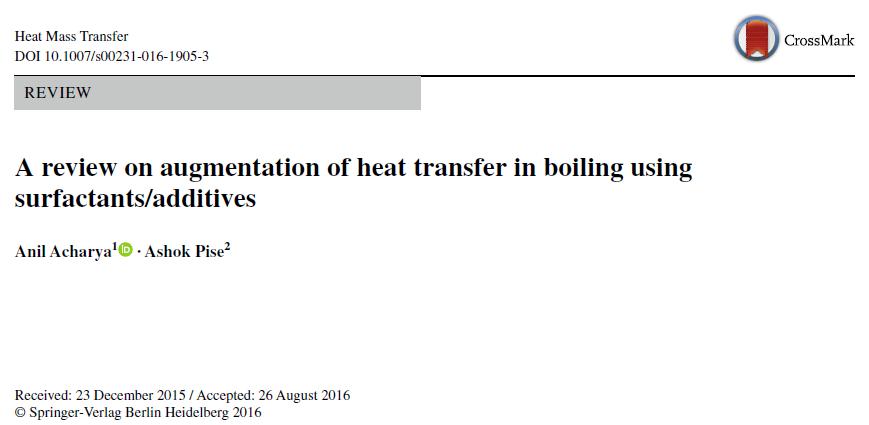 Studies of heat transfer enhancement in boiling
under various conditions and configurations have given different
results. Understanding the boiling behaviour from
these studies, literature is reviewed in terms of surface texture,
heater geometry and orientation, experimental and numerical
studies in presence of surfactant/additives. After understanding
different behaviour in boiling, the effect of environment
friendly surfactant is studied through literature review. Benchmarking
of experimental procedure is done by experimenting
and comparing some surfactants studied in literature.