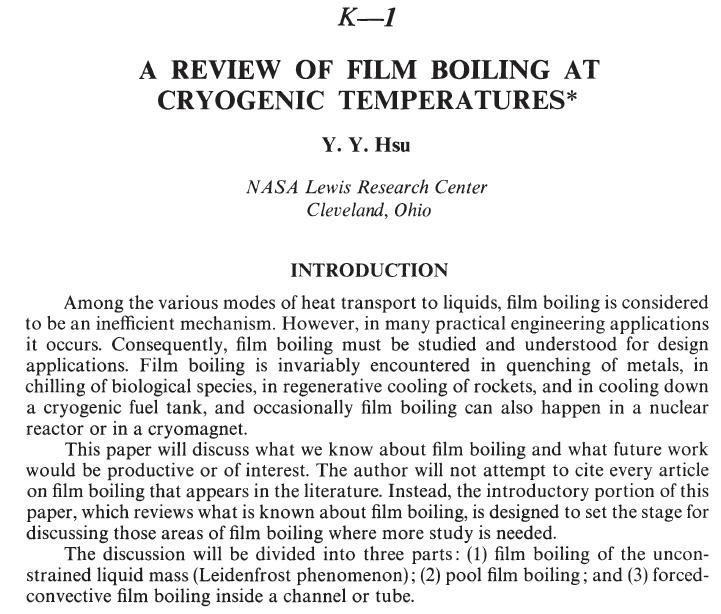 Among the various modes of heat transport to liquids, film boiling is considered
to be an inefficient mechanism. However, in many practical engineering applications
it occurs. Consequently, film boiling must be studied and understood for design
applications. Film boiling is invariably encountered in quenching of metals, in
chilling of biological species, in regenerative cooling of rockets, and in cooling down
a cryogenic fuel tank, and occasionally film boiling can also happen in a nuclear
reactor or in a cryomagnet.
This paper will discuss what we know about film boiling and what future work
would be productive or of interest. The author will not attempt to cite every article
on film boiling that appears in the literature. Instead, the introductory portion of this
paper, which reviews what is known about film boiling, is designed to set the stage for
discussing those areas of film boiling where more study is needed.
The discussion will be divided into three parts: (1) film boiling of the unconstrained
liquid mass (Leidenfrost phenomenon); (2) pool film boiling; and (3) forcedconvective
film boiling inside a channel or tube.